See the original post here.
Made it just a little more usefull 🙂 by adding 'Export to CSV' functionality.
Guess it needs some data formatting to. But if you understand Microsoft Office Excel or OpenOffice Calc, it is possible to create some nice lines.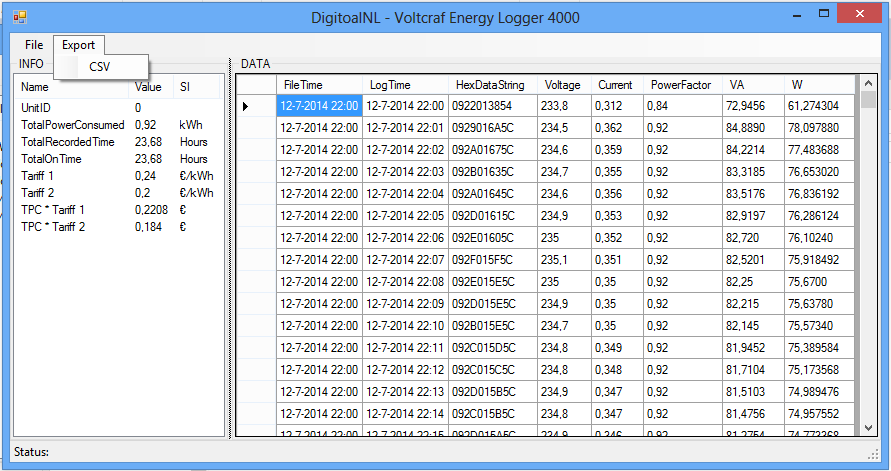 ToDo:
Still need to filter out extreme values. (corrupt data).
and better detection of 'StartCodes' to sync/correct the timestamp whithin part of the .bin files.
Customize export-to-csv configuration
Attached below: Source and Executable.
The  'C# 2010' converted it to a '.NET Framework 4', so i guess this is a system requirement now 🙁 .